Waterproofing of roofs is one of the most important structural requirements of any building. A watertight roof performs a vital function in protecting employees, visitors and physical assets. At CleanFinishers, our heritage is based on the development of industry-leading waterproofing technology and in recent years, we have invested heavily in the introduction of state-of-the-art, cold fluid applied roofing materials.
Our Torch applied coating is significantly faster, safer and less labor intensive to apply than conventional roofing materials. There's no need to strip off old roofing materials and application can go ahead without any disruption to normal routines within the underlying building.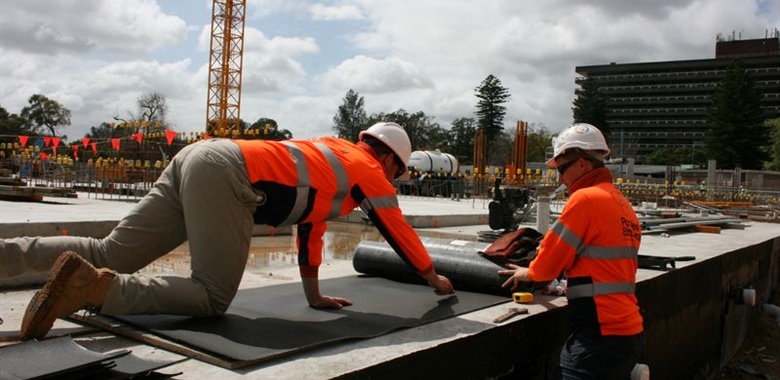 Importance of Waterproofing for Roofs
A building or structure needs waterproofing as concrete itself will not be watertight on its own. All the flat roofs in the modern age are generally constructed of reinforced cement concrete. This material removes all the problems of flat roofs except that the roof should be made waterproof by employing any of the various methods available for moisture proofing.
The functions of any dwelling unit are broadly three in number:
Protection from rain
Shelter from extreme cold or heat
Privacy and safe storage of possessions
Roof Waterproofing Company in UAE | Clean Finishers.com
From deep below ground to high above it, we deliver a full range of world-class waterproofing systems that ensure the integrity and durability of concrete structures. Our solutions include waterproof membranes, water stops, joint sealants, and protective coatings.
HOME EXPERT FINISHERS TECHNICAL SERVICES, the original mechanically bonded, pre-applied, below-ground waterproofing system, has the technology to achieve quick adhesion lapping. This helps contractors to quickly install large areas while maintaining tight project timings. Millions of square meters have been successfully installed to projects in the Middle East, Asia, and Asia-Pacific.
Whether your structure will be affected by rainwater, groundwater or contaminates within the soil, Foskor's vast product portfolio and expert technical advice combine to provide cost-effective project solutions.